Infographics are a great way to convey large amounts of information, or boring or hard-to-understand data, in one simple but visually appealing design. Take some information, present it with some compelling visuals. Creating an infographic can't be too hard, can it? The truth is, there's a real art to making infographics that catch people's attention and drive them to share them online. We asked a panel of professionals in the marketing industry about the elements that make or break an infographic. Here's what they had to say:
Well-planned layout
A good infographic design should always follow a well-planned layout with a consistent theme and style. Each item of information should fit nicely together and be clear enough to be read easily and convey the point it is trying to make.
Another very important factor is to never overcrowd the design with too many elements, as that will result in a messy layout. Remove elements if you must; sometimes less is more.
Simplicity
A good infographic design is one that is simple. A design that is too busy will be difficult to look at and makes it harder to absorb the message. Also, once you make an infographic, make sure to get it out to the public. See what PR you can get for it and promote it as much as possible. Also, make sure the infographic design is viewable to the public, and encourage consumers to share it as well.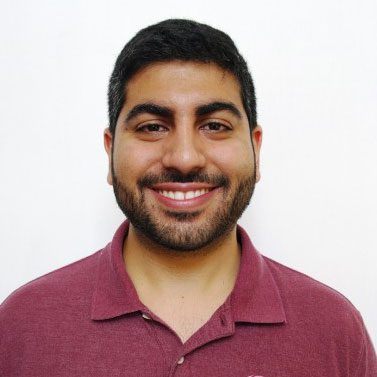 Nate Masterson
Nate Masterson is the CMO of Maple Holistics, a company dedicated to cruelty-free, natural, and sustainable personal care products.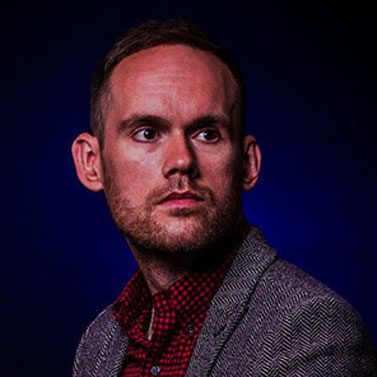 Sam Orchard
Sam Orchard began his career as a designer, always staying at the forefront of the latest trends and technologies. Over the past 10 years, he's taken a lead role in all creative strategies, from initial project conception, through design, development and on to marketing management.
Visuals
The first essential element to a good infographic is fabulous visuals. You want something that's professionally designed so that the information is a pleasure to look at and read.
Great visuals are also simple – you want to let the details of your infographic really stand out, and not get lost in lots of intricate design, bogged down in text or leave you scrolling forever.
Present your data with graphical elements where you can with things like pie charts, word clouds, bubble charts, and pictograms. Hard data presented through a visual key is much easier to digest, and prettier to look at.
You'll need to ensure that your infographic is scalable, to make it easy to share and access on phones and tablets as well as large devices. Always keep the text size in mind; you don't want anyone needing to zoom in to read the details.
The last and most important point is the most obvious: make sure your infographic actually provides useful or interesting information. Even the most well-presented infographic will flop if it doesn't address an interesting topic.
So choose your subject wisely, make sure you've got some good data that you can present in a visually interesting way, create a great design and make sure you've made it scalable to different screens. That's how to make the perfect infographic.
Emphasis on visuals
As someone whose university course placed great emphasis on the power of visuals to spread a message, I have spent more time than most studying and analyzing exactly what it is that makes an infographic stand out from the rest.
Firstly, and most importantly, any good infographic must be easy to read. The information that you are trying to get across must be undoubtedly clear. When designing an infographic, it is easy to become overexcited by your creative concepts, but often this can cause your data or message to be lost.
Another key consideration when creating an infographic is that it should reflect the information which it displays. Some of the most powerful infographics are those which use relevant imagery to their subject matter to display their data. Forget line graphs and bar charts of old; think outside of the box to identify how you could use graphics which more closely match the topic. Got some information about vegetables? Why not display your juicy data using Brussel sprouts? Info about dogs? How could paw prints reflect this? It may sound crazy, but particularly if the data you are visualizing is a little on the dull side, this is a great way to spice it up.
Finally, make sure you stand out. There are thousands of infographics out there, created by thousands of designers, so it is important that your design actually makes an impact. Try to display data in a way which hasn't been done before. Take inspiration from a range of sources—look outside the world of infographics and get inspired by art, or simply use bold colors. Whatever you choose, the easiest way to spread your message is by making people take notice.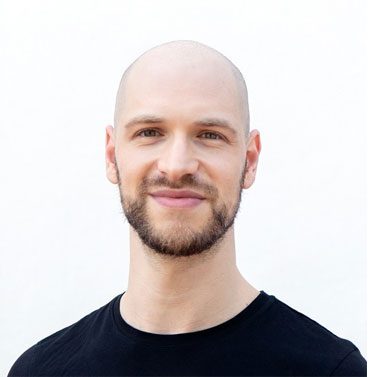 Biron Clark
Founder, CareerSidekick.com
Biron Clark is a digital marketing expert and founder of CareerSidekick.com, a job search website read by 1,000,000 people per month and mentioned in CNBC, INC, Yahoo Finance, Forbes, Business Insider, The Muse, Huffington Post, and more than 50 other publications.
Bright colors
I've found the best performing infographics have bright colors that contrast with the major social media networks.
For example, if you're sharing a graphic on Facebook, you'd want to avoid blue, and go for a color that doesn't typically appear in Facebook's UI, like red or green.
That would also work well on LinkedIn, which is also a primarily blue interface.
I've also found that my infographics perform 25-40% better when I customize the template and layout.
A lot of marketers use the same templates from sites like Canva and don't realize how many people have seen that same template/layout in other infographics.
KISS
Here are a few things that make a good infographic design
Focus on showing things visually.
This should be a given seeing how the basic premise of an infographic is to display information in a visual way. The problem I'm seeing a lot lately is the fact that people seem to forget that an infographic should be mainly visual. There's too much text being put in infographics these days. Find a way to shares information with fewer words and more pictures.
K.I.S.S. =
Keep it super simple (or keep it simple stupid, whichever you prefer). Don't get so excited about making your infographic look amazingly pretty that you clutter it up so much that it's hard to read. When your graphic has so much going on, it can be hard to read the 'info' in your 'infographic.' Now it's just a graphic and probably a boring one at that.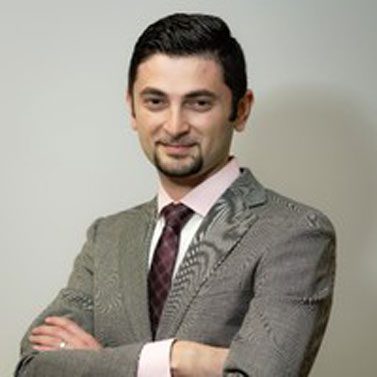 Gennady Litvin
Gennady Litvin, attorney at Moshes Law – A Law Firm in New York.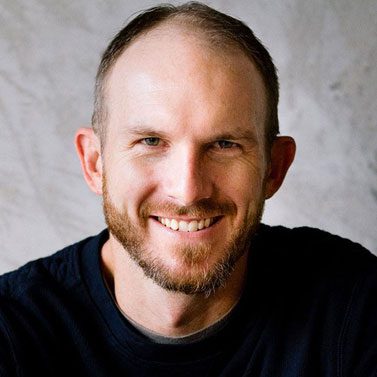 Simon Trask
Owner
Rita Maries Chicken Coops
Statistics
People often focus on the "design" part of infographic design, but what makes an infographic strong is compelling info. It all starts with the stats – are they interesting? Useful? Then it's time to visually organize and make them digestible.
Visuals are in our DNA
Over 65% of the population are visual learners. Our ancestors communicated with visual cues such as glyphs. Visual communication is in our DNA, and infographics, when created properly, are a highly effective medium to translate otherwise hard-to-understand data and information into an easy-to-understand, snackable format.
A good infographic is well-structured, free of clutter, grabs the user's attention and drives one key message supported by a balance of text and visual cues such as icons and graphics. It is visually appealing and utilizes a balance of colors that allow the viewer to focus on the content at hand, not become overwhelmed by it.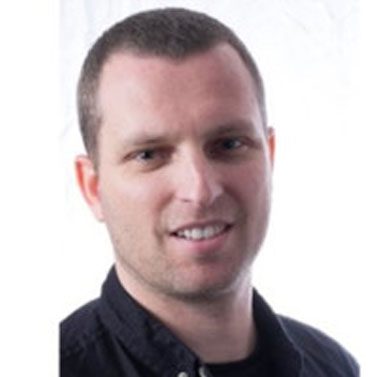 Ron Maoz
Specializes in audience targeting and traffic generation through content creation and online advertising. Ron is always on the lookout for new inspiration.
Colorful
A good infographic will turn a tiresome and "gray" piece of content into colorful, interesting and even inspiring information for readers.
To make this transformation happen, create a clear link between visual imagery and the most important and eye-catching facts or messages of a specific topic.
For example:
'The Hazards of Hospitals' is a topic that should matter to all of us. However, most users would get tired reading about it, probably after the first section. The result would be a lower public awareness about an important issue. This infographic does a great job of turning a dull and negative topic into a somewhat entertaining piece of content. It is easier for the reader to "digest" because it chooses the most disturbing facts and matches them with complementing visuals that strengthen the textual message in the reader's mind.
Simplicity, color and imagery
The three most important things when designing or commissioning an infographic are simplicity, color and imagery.
Simplicity
The whole idea of an infographic is to allow the reader to digest a lot of information in a short space of time. The simpler the better. A good infographic should have a blurb at the top, giving some brief background on what the infographic will teach you and links to find out more at the bottom. I think when an infographic has more text than this, it becomes an essay with pictures and loses meaning.
Color
Color is also important. Too wide a palette will become overbearing and confusing. When I make infographics, I always try and stay on a specific palette. If it is a graphic that has numerous sections, then adding a different color to each section will help separate the whole piece, making it easier to read and less daunting.
Imagery
Imagery always plays a huge part in infographic design, and it's good to play into cliche when making them. For example, if the information is an idea then think lightbulbs. Thje idea is to use pictures and imagery that will cause an instant recognition with the reader. The simplest idea is usually the best.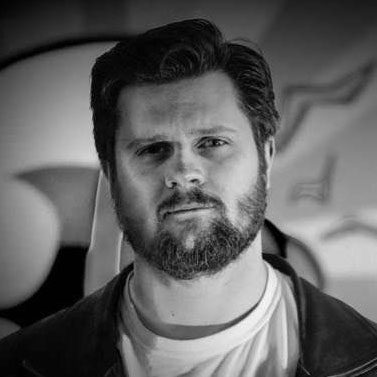 Tragic O'Hara
Tragic O'Hara is an artist, designer and digital marketer from Scotland, UK. Through selling art, he realized the importance of digital and content marketing.
Great data!
Accurate, timely and interesting data is an absolute must-have for creating a high-impact and easy-to-read infographic. Play around with the data to draw accurate and truthful relationships that are at the same time informative and appeal to your target audience.
Infographic characteristics
Infographics are very useful tools to describe and give information about specific topics with images and texts. They can be used for marketing, journalism, and teaching. Infographics are presents in many forms: digital, paper, and transparent sheets for projectors.
There are specific characteristics that make some infographics better than others:
Colors
It's important to use the right colors for the right use and destination (try to avoid fluorescent colors when you talk about the economy), but don't use many colors, or it will be a mess!
Text
The best infographics require a specific textual character, and also a dedicated textual language. But don't exaggerate, too many texts can make it hard to read an infographic.
Homogeneity
Texts, colors, and images must be the most coherent possible through all the infographics, in order to improve the legibility and the clarity of the infographic.
Incisive
A good infographic captures the attention of the audience and expresses important topics that stimulate readers' curiosity.
Matteo Fragnan
Matteo Fragnan graduated in Natural Sciences at the University of Padua, with experiences in PR for public administration and marketing for digital companies. He is a digital marketer who deals with enterprise IT solutions for the European and Italian market specifically.
David Geer
David Geer is a 20-year veteran B2B content marketing writer for the cybersecurity industry. Geer's clients include Iron Mountain, SAI Global Compliance, Centrify, Fortune, and IDG.
Consumable
The best performing infographics are creative and consumable, using illustration to deliver the text and color its meaning. The message should flow consistently. Don't waste words. Be concise.
Facts should be spot on, memorable, and worthwhile. The graphics should support the reader's movement from one section to the next. There is endless competition for eyeballs on the internet, so people should like it a lot, or they won't give it a chance.
Breezy, concise, scannable
To create a great infographic design, you need to consider the following:
Breezy design
Whatever you do, make sure the information and the graphics don't clutter the page.
Concise text
State only interesting and short facts that will impress/shock your audience.
Make it scannable
In other words, make it easy for your target audience to scan the infographic from top to bottom so you can create a great user experience. So, in that respect, use plenty of bullets or one-line sentences.
Visual originality
Usually, the most successful infographics are the ones that are visually original. A lot of people use templates which means you get a lot of graphics looking the same but saying different things. To stand out, be original. If the infographic is about football for instance, make it look like a football.
Try to use branding similar to your own business. Use colors and fonts that are present in your website.
The main bit of advice is to not just find information and put it into a graphic. Do something different and interesting. Find information and put it together yourself, giving the audience a new look at things.
Informative and directional
A good infographic is both informational and directional. It provides information in a succinct, easy to follow format, particularly for visual learners. A good infographic also provides direction, in that the steps of a process are outlined in such a way that a novice can grasp key concepts to follow.
Easy to read
A good infographic should be easy to read because people's attention span is very low nowadays. They should be able to scan through the information and take away everything they need to know in less than 10 seconds.
Clearly defined goals
Good infographic design should start with clearly defined goals. It's important to know your objective and target audience – this will help you create clear and concise content tailored specifically to your audience.
The infographic should be able to show your audience the story rather than tell it. The data and content to be used in the design needs to be well written and easily translated to a visual design. This helps to create an eye-catching design that speaks for itself, instead of making users do a lot of reading to understand.
Time should be spent brainstorming a captivating title that can be translated into a well-designed headline and title section. This needs to stand out in both the content and design to catch users' attention and encourage them to view more. They should be able to understand what the infographic is about quickly. The design should also be kept to a manageable length.
Don't forget to keep the design balanced and flowing so once users' attention has been grabbed, it's kept until the end.
Brian Wallace
Brian Wallace is the Founder and President of NowSourcing, an industry-leading infographic design agency based in Louisville, KY and Cincinnati, OH which works with companies that range from startups to Fortune 500s. Brian also runs #LinkedInLocal events countrywide and has been named a Google Small Business Advisor for 2016-2018.
Digestible
With infographics, the idea is to make information easily digestible, and good design can make even the most difficult concepts more easily accessible. Putting words on a roadmap-style design doesn't make the ideas easier to understand, it just adds in pictures. Good infographic design should enhance the readability of the information.
Tactics
The key to making a successful infographic is to focus on what will actually help people first and foremost. Infographics have been nothing more than a 'tactic' for content marketers to attract links for way too long, and that's why they've become less relevant in the last couple years. However, anything that genuinely educates the target market will always be welcome!
Ava DeVoe
A true design geek, Ava is constantly dreaming up new visual ways to share The Zebra's story. She has a particular fondess for illustration and iconography and always carries a trusty sketchbook because "you never know when you're gonna get a great idea…or a bad a idea that seemed great at the time!"
Clear, concise, visually striking
A good infographic is clear, concise, and visually striking.
Clear
First and foremost, it is important that the viewer understands what they are about to read/see. Be sure to have a strong hierarchy of information and use direct title copy to help guide the viewer.
Concise
Don't overload the viewer with too much information. Be sure to highlight key information and take out anything extraneous.
Visually Striking
Infographics are a great way for designers to show off their illustration skills. It's important to come up with interesting ways to visualize data and add character to the piece.
Relevance
Infographics are all about positioning the most relevant information in the most concise way. The entire purpose of an infographic is to allow users to quickly scan for beneficial tips, with descriptive graphics that negate the need for an entire paragraph of content. Some of the most popular are in list formats that often represent how-to guides or specific tips to execute a plan or a project.
To make an infographic work best for you, always:
Keep the text short and simple.
Make sure the graphics help tell the story.
Have short intros and outros that include a summary and a call to action.
Angela Ash
Angela Ash is an expert content writer, editor and marketer, and she works with Flow SEO, founded by well-known SEO specialist, Viola Eva.
This is a crowdsourced article. Contributors are not necessarily affiliated with this website and their statements do not necessarily reflect the opinion of this website, other people, businesses, or other contributors.
Comments