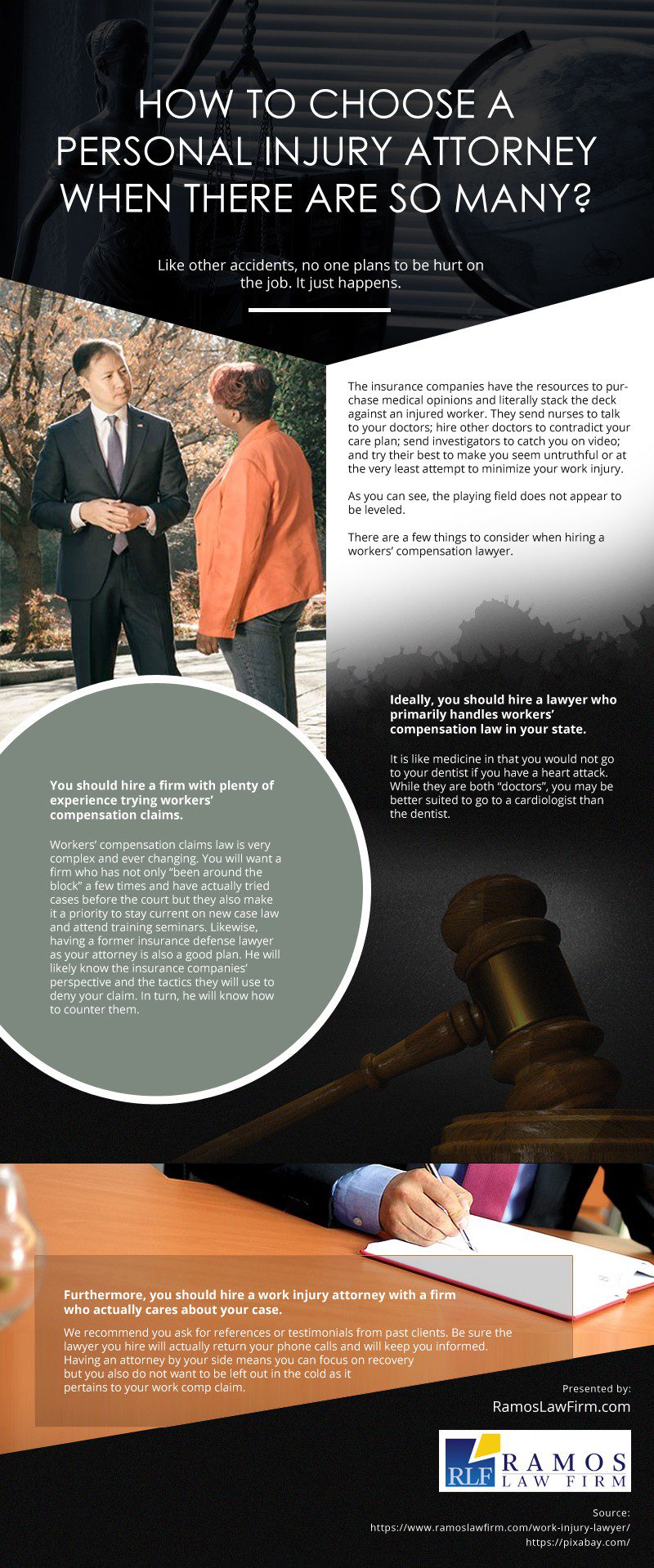 Whether you work on the ground or on a hundred floor building, accidents will happen when it is going to happen. Nobody wants it. Some companies provide risk management methods; provide safety and security gears, and put labels and signage to areas that are hazardous. However, some things are beyond anyone's control. If you meet an accident while working, it will cause loss of earnings, injuries, disabilities and sometimes, death. Because of this, the law provide claims and compensations for the affected worker. However, there are circumstances that you need to consider especially if you will need the help of an injury attorney. This infographic will give you useful ideas.
1. When the accident happens, remember or better, document everything. Find some witnesses so someone can testify that the accident just happened. This is important because your company's insurance company might use tactics to reduce your claims drastically. They could be meddling with the physicians records or contradict your care plan. Of course, they want to reduce your injury compensation or worse ruin your reputation and be unable to apply for a job because wrong accusations. Because of this, you need to find an injury attorney who will work for your case. There are many of them in your state, these are the criteria you can use before hiring your lawyer.
2. The lawyer must be primarily handling the worker's compensation law. There are several types of lawyers such as criminal defense, family lawyer or corporate lawyers. However, their field of specialization does not match with what you need. Check on the lawyer who is going to handle your case. He must have enough knowledge about injury law in your state.
3. Another criterion that speaks best of an attorney is experience. The lawyer must be someone who has proven his expertise in this field. He won several cases, attended trainings and seminars about injury laws and is updated with the complex and changing laws. It is also better if you get the service of a former insurance defense lawyer. They know so well the tactics used by insurance companies to reduce worker's claims. Hence, they know how they can counter their methods.
4. Lastly, the best way to tell if the lawyer will perform well is the law firm it is connected. You can get some testimonials or reviews from the law firm's previous clients if they really take good care of them and how they have shown respect to them. Law firms have core values and you must choose the one that ensures client satisfaction more than the compensation that they can get. Don't easily believe in their marketing campaigns. Recommendations and experience of other clients can tell better if they are worthy of your trust.
5. Therefore, when looking for an injury attorney what you need is someone with honesty, integrity, sympathy and compassion to the injured worker. They are strategic, experienced and have values that are aligned with their client's goals. It's not easy to find one to focus on seems to be reliable and dependable as suggested by your friends or acquaintances.
source: https://www.ramoslawfirm.com/how-to-choose-a-personal-injury-attorney-when-there-are-so-many-infographic/
Comments
Download this infographic.
How would you rate this infographic?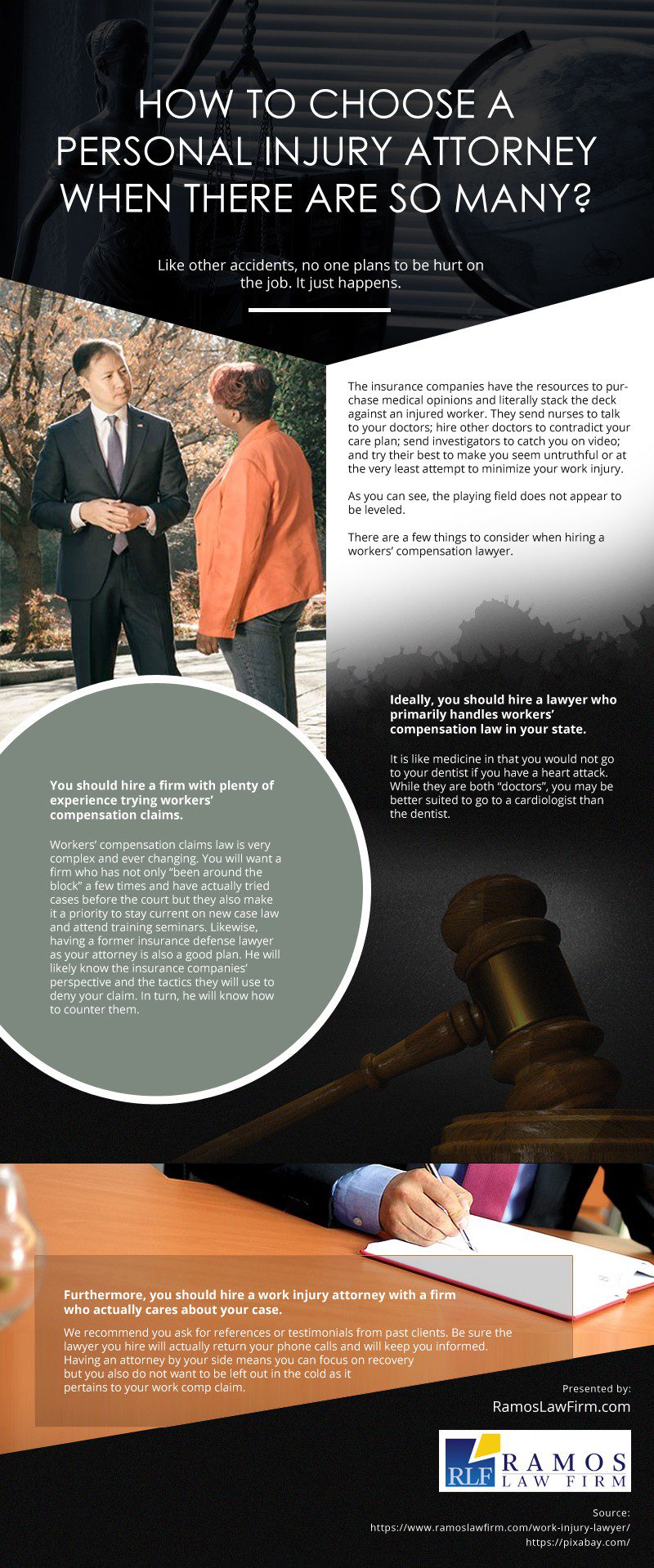 Our Rating





Infographic Designer
Infographic Name
How to Choose a Personal Injury Attorney When There are so Many Infographic