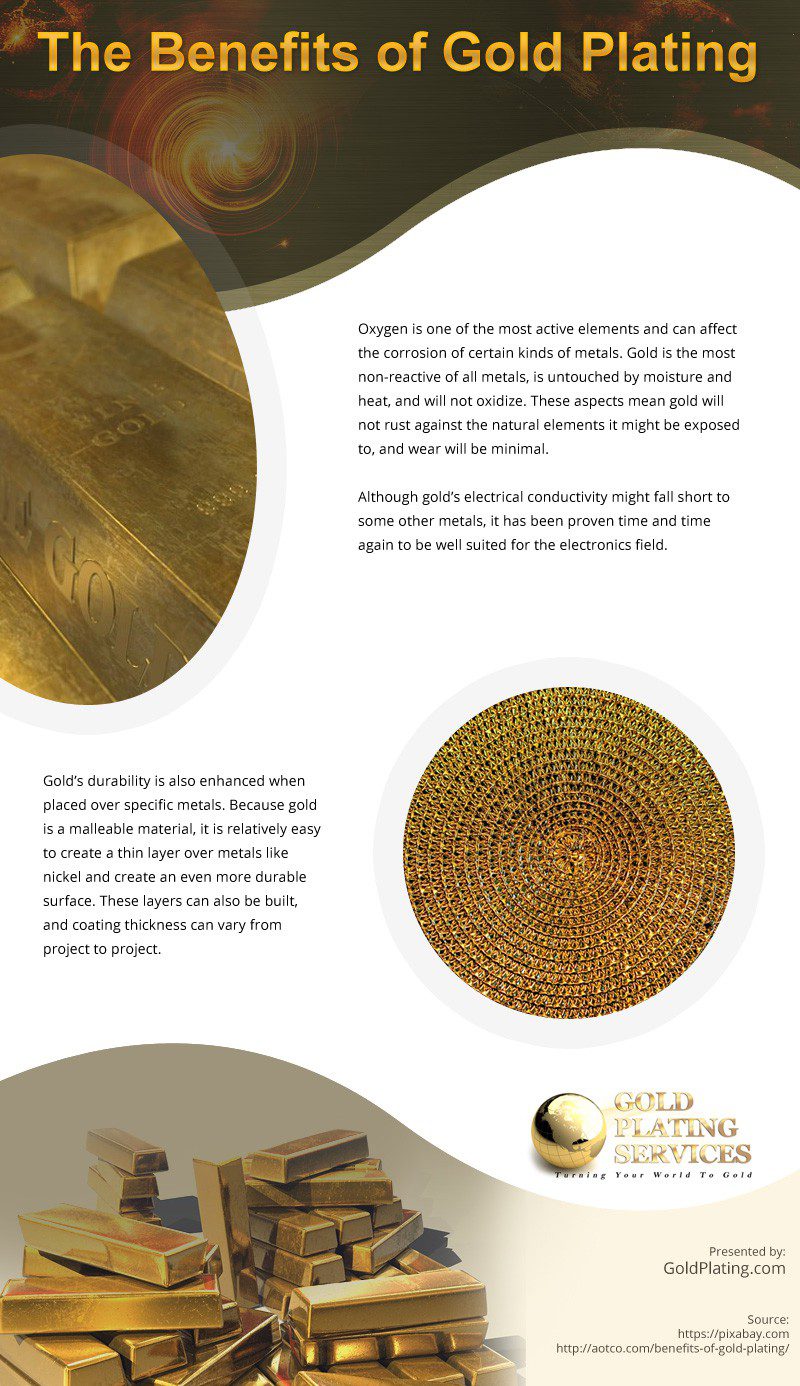 Thinking about buying jewelry pieces that you can wear in all seasons? Is that even possible? Gold shines and brightens so well that those men and women would want to have it whether in a form of watch or necklace. Such adornment makes the person look classy yet powerful; glamorous yet rigid. However, gold bars can be worn neither your gold dusts. It is the natural attributes of the gold metal that allows people to turn it into so many forms to satisfy their eyes. However, gold can't be as appealing with its natural textures. Hence, it is suggested that your gold pieces must undergo gold plating because of the reasons that can be found in this infographic.
1. Metals can be corroded by oxygen. It is an active element that has an effect on all metals but less in gold. This is because gold is a non-reactive metal. Moisture does not affect it texture, it does not change its looks and it will also not oxidize. This characteristic of gold makes its appraisal value higher than other metals.
2. In terms of durability, gold is indeed durable but it can be further enhanced by placing it over specific metals. This is possible because gold has high malleability. A thicker surface can protect the gold content of your jewelry and it can stay for many years. This is also why gold has an increasing value despite the passing of time.
3. Do you want to keep your gold be with your family so it can serve as your symbol of wealth and success? Or do you have a gold medal that symbolizes your triumph? If you want to restore its glow or simply protect it from dusts or corrosion, consider gold plating. It will improve its durability due to the metal layered over it; and it can be easily done because cold is malleable.
4. Nothing can be compared to gold, right? There could be other precious stones and metals that have also high value, but these stones served only as adornment to the gold jewelry. If you have one of it, you would want to keep it forever. Gold's value appreciates through time and that's not just because of its glow but because of its natural characteristics that makes it valuable and useful for different items that a person would want to have.
5. Gold plating solutions have been available to help gold owners restore, protect and restore the gold pieces which everybody wants. The layers put into the metal pieces depend on the requirements of the customers. It could also vary from project to project. However, gold plating services will also make sure that it will not be thick enough to almost eliminate its gold component. Hence, finding a trusted and reliable company that can provide an effective and efficient gold plating service requires getting the expert on this field.
6. If you have the plans to get your jewelry plated, refer to this infographic upon making your decision. Your best pieces should be in best hands.
source: https://www.goldplating.com/blogs/news/the-benefits-of-gold-plating
Comments
Download this infographic.
How would you rate this infographic?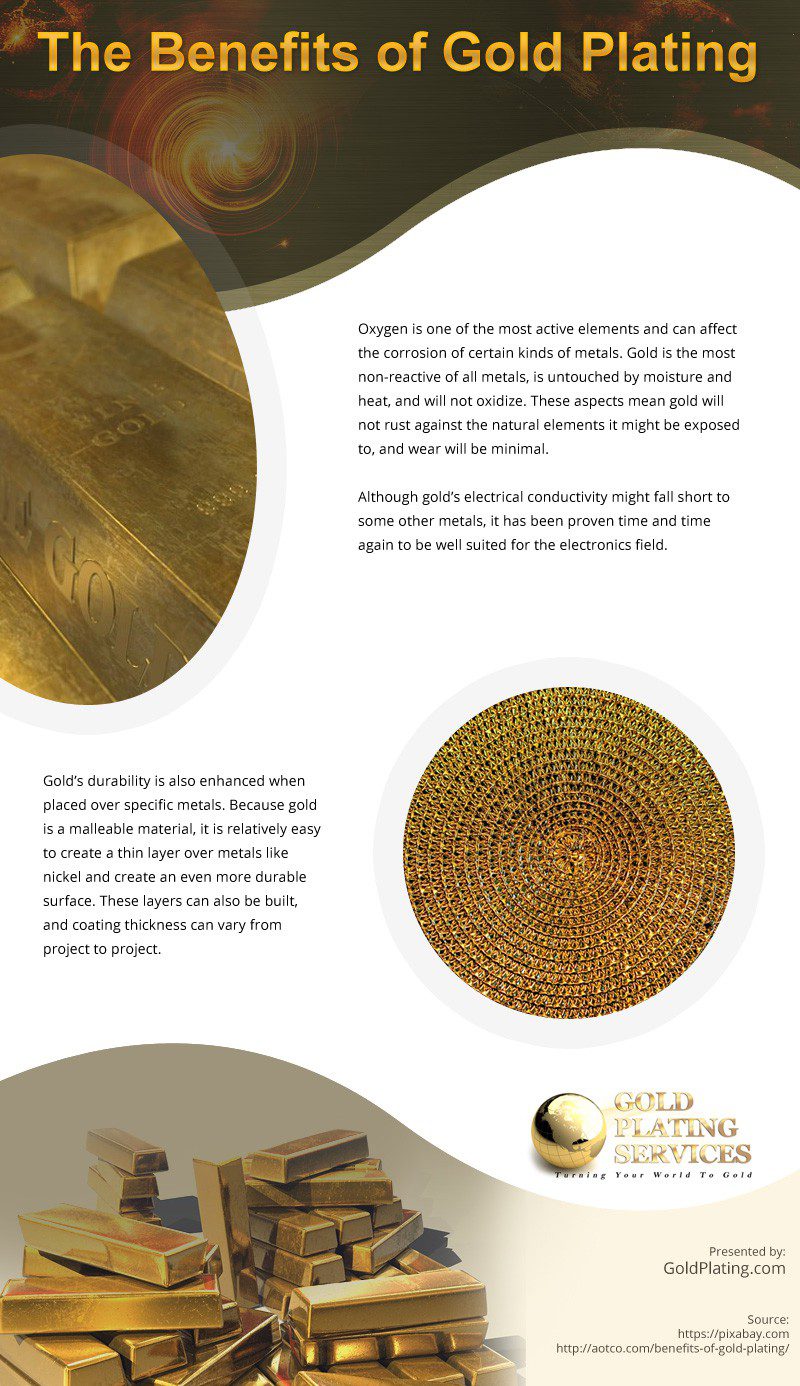 Our Rating





Infographic Designer
Infographic Name
The Benefits of Gold Plating Infographic