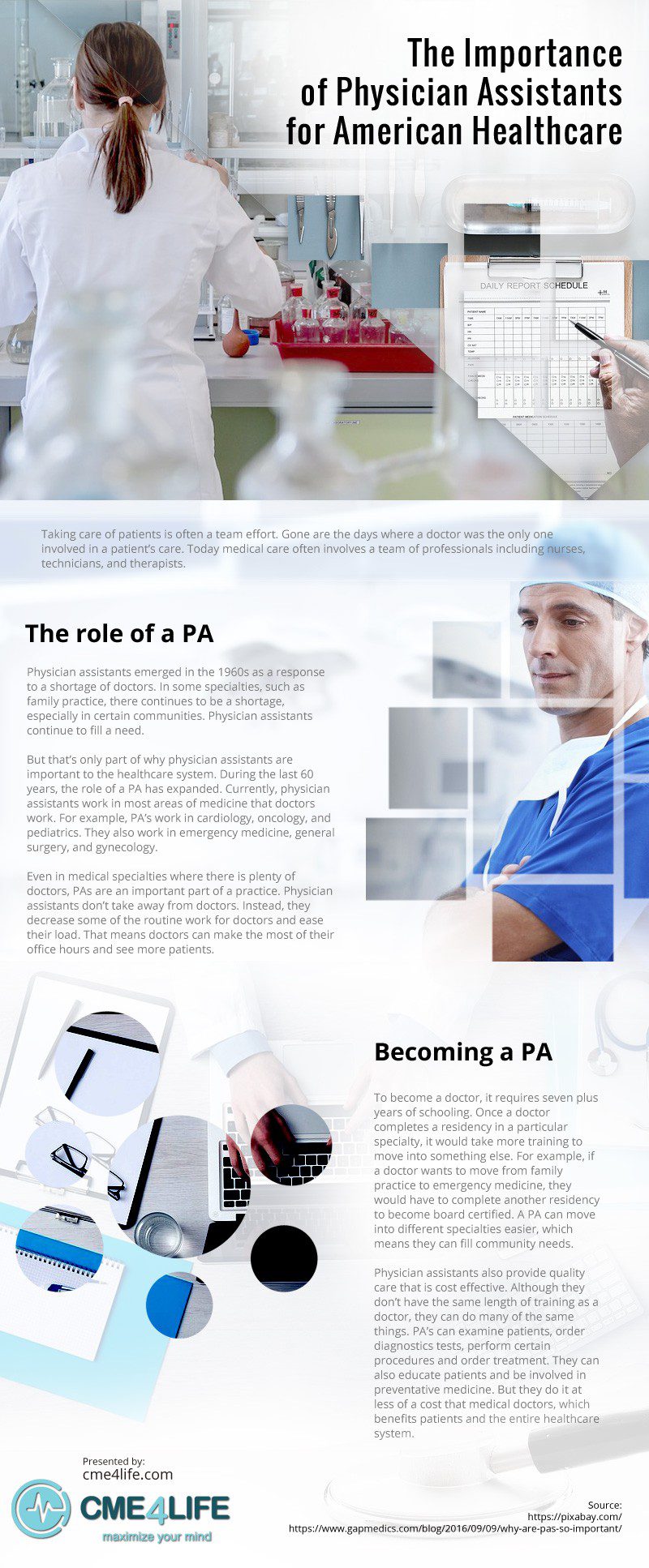 Taking care of patients who are having trauma, injuries and disabilities and other physical ailments that can cause emotional disturbances can be challenging for medical personnel who are in charge of him. Such circumstances would require the medical staff to have an efficient and effective teamwork to ensure that everybody gets to participate in the goal to improve the health of the patient. This staff includes the physician, nurses, therapists, technicians and even pharmacists. Each of them has their own duties and responsibilities and when they work with a team, their works will be synchronized, hence, providing needs of the patients. Aside from them, physician assistants also play an important role that makes them a significant part of the team. This infographic will inspire you to become a physician assistant.
1. In the 1960s, there was a shortage of doctors. But, physician assistants fill in this need gap. Even in fields of specialization where there are plenty of doctors, physician assistants continued to be a hand in helping the patients. This scenario has expanded the work of PAs. They are now working on several areas along with doctors such as cardiology, general medicine, paediatrics, gynecology and even surgery. More importantly, they have been helpful for attending to doctor's office works. This gives the physician more time to concentrate on their patients.
2. Why becoming a PA could be a better choice? Doctors need to have another seven years of schooling, getting a residency, and get certified if they want to move up. This entails cost. But, in the case of a physician assistant, shifting to different areas could be much easier. That's why they can fulfil several community needs faster and easier.
3. It is true that physician assistants cannot perform all the duties of a certified doctor. But, their areas of work are also wide that they can provide services to more patients. For example, a physician assistant can examine, diagnose, order diagnostic tests, perform some procedures and order treatments of the patients. They can give health counselling to advice patients, and provide preventative medicine. But because they don't need to attend to several studies and trainings unlike with doctors, their services are at a lesser cost. It can give benefits to the patients and the healthcare system in general.
4. Therefore, physician assistants are helpful in the American healthcare system. Aside from lending a hand to doctors while they are working for complex problems or challenging cases of patients, they can perform some functions that doctors can. This can give the physicians more time so they can focus on their patients without thinking about other administrative duties.
5. The healthcare system can be complicated at times. But, with the physician assistants, there will be someone who will face the patients even if the doctor is not around or attending to other patients. They can make them feel the care, support and compassion they need the most at the times of their illness. In essence, the physician assistants are parts of a medical team that keeps a patient feel better inside the medical facility.
source: https://cme4life.com/uncategorized/importance-physician-assistants-american-healthcare-infographic/
Comments
Download this infographic.
How would you rate this infographic?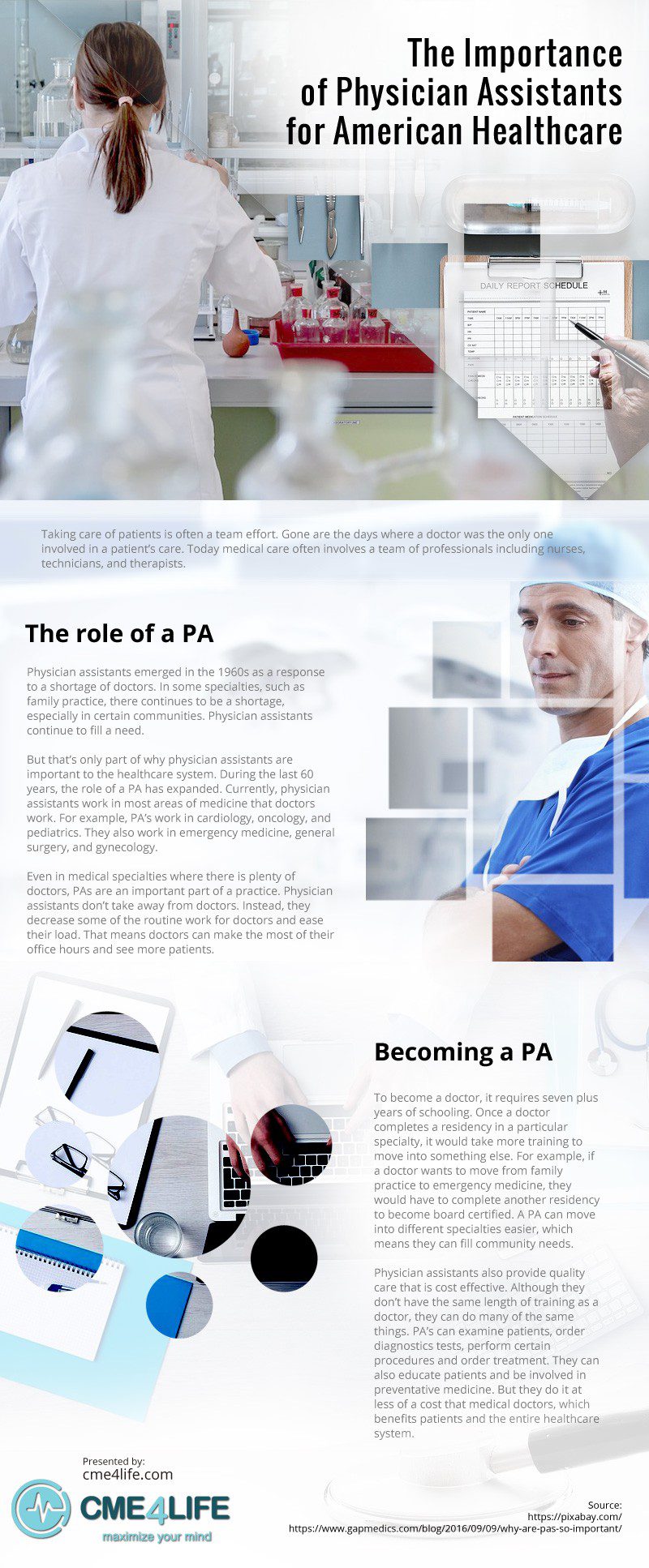 Our Rating





Infographic Designer
Infographic Name
The Importance of Physician Assistants for American Healthcare Infographic