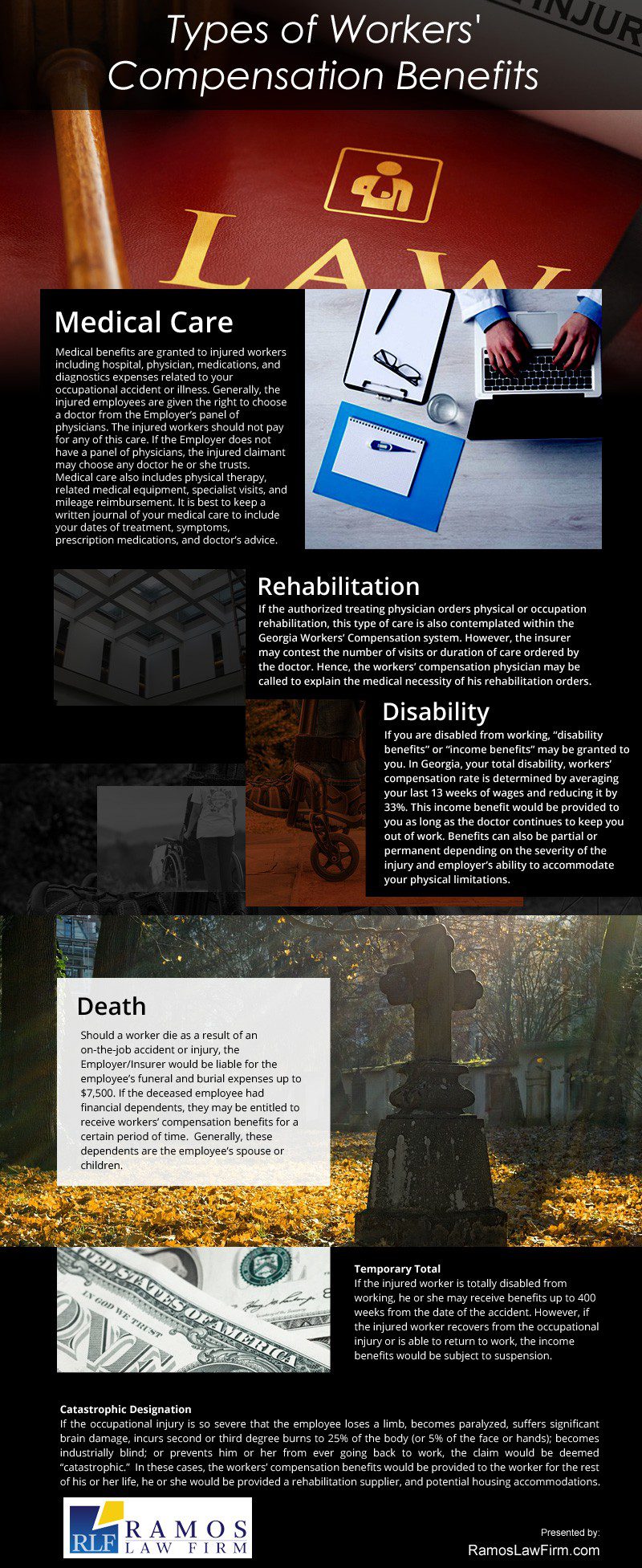 Accidents are everywhere. That's why the law provides clauses for workplace accidents that protect the rights of both the employers and employees. It is the premise that workers did not trip himself intentionally and they get their injuries treated as immediate as possible. Workers, especially those living with dependents will try to avoid accidents because it will affect their work performances. Nobody wants to harm himself. However, even if you have tried hard to keep safe yet you still get an accident, here are some of the benefits or compensation you can claim.
1. The first thing that you will need to claim is your medical benefits. Do not hesitate to get yourself treated because you are thinking that it will be deducted from your salary. Hospitalization, medical needs, and diagnostic expenses will be paid by your employers. You can ask your employers or human resource department if the company has a set of physicians assigned to treat injured workers. If none, then, you can choose your own physician provided that you can show proof of your medical concerns. It is recommended that you keep a journal that lists down all of your medical expenses whether it is incurred inside or outside the hospital.
2. In addition, if the injury was severe and the doctors will prescribe rehabilitation, the employers should also provide you this benefit. The number of visits that you will need to take to the therapist should be recommended by their physicians. However, you also need to log down all of these visits.
3. When the accident caused a disability, it will refrain you from working the way you used to. It will cause lesser working hours, hence, lower wages. Because of this, you have the right to claim for disability or income benefits for the loss salary you should have earned. This benefit will be given to you until the doctor says that you are already able and fit to work. The disability benefit can be partial or permanent depending on your injury. It also depends on the capability of the employer to accommodate your limitations.
4. A workplace accident can cause death, especially in high risks job. The financially dependent bereaved immediate family members, such as spouse and children, can claim compensation benefits. Also, the funeral and burial will be covered by the employer or insurer. This could go up to $7500.
5. There are instances when the employee gets totally disabled. He will be entitled to compensation benefits up to 400 weeks after the accident. If he recovered, this might be suspended and will be requested to get back to work.
6. Workers suffering from catastrophic designations or disabilities that would prevent him from going back to work and won't be able to get any other work will be entitled to lifetime compensation. This would be fair enough since the person won't have any job any longer. What are these catastrophic designations? Blindness, third-degree burns, paralysis, brain damage and other extreme cases of workplace accidents will get you a housing privilege.
source: https://www.ramoslawfirm.com/types-workers-compensation-benefits-infographic/
Comments
Download this infographic.
How would you rate this infographic?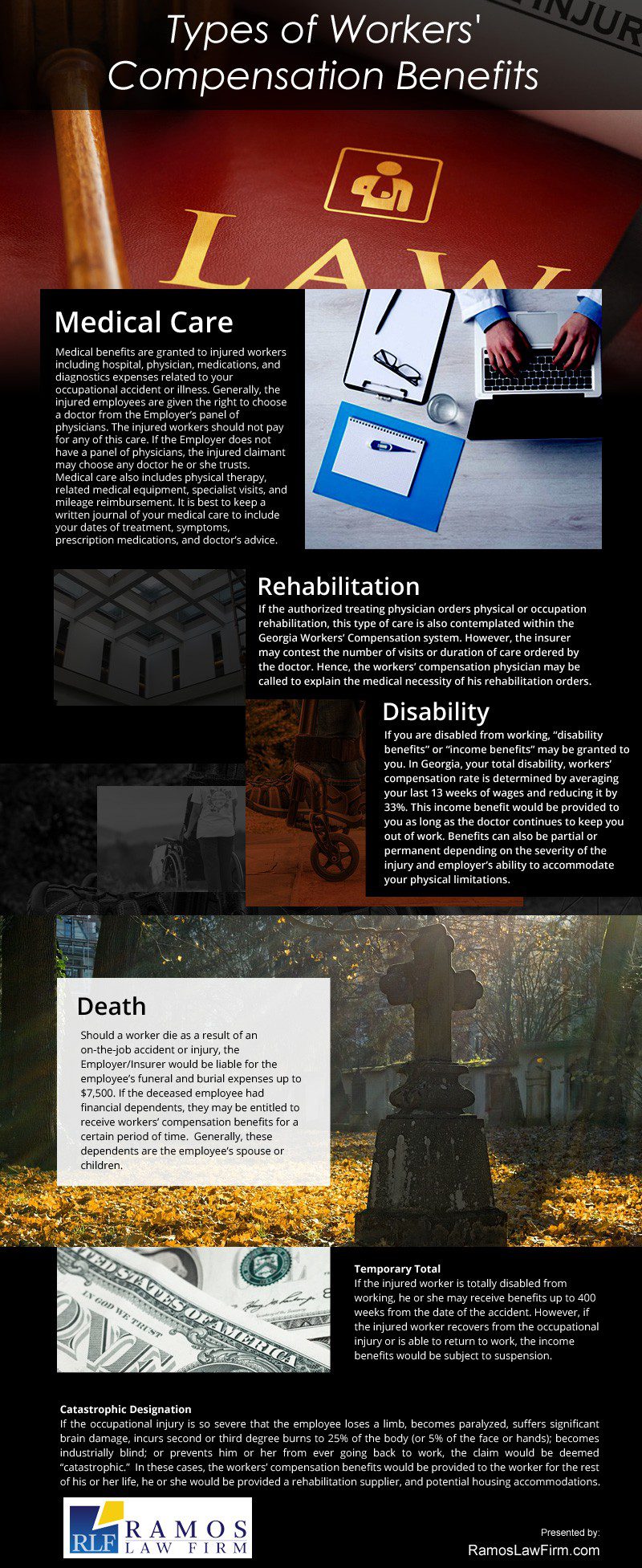 Our Rating





Infographic Designer
Infographic Name
Types of Workers' Compensation Benefits Infographic